We could not state our thoughts more succinctly than our CEO of Cetera Advisor Networks:
During these times of civil unrest and complexity, we want to take a moment to state our commitment to equality and justice. As a company, we embrace our differences and strive to provide an environment where everyone feels safe and included. As far as we're concerned, there is no room for racial injustice or injustice of any kind. In the words of Dr. Martin Luther King, Jr., "Injustice anywhere is a threat to justice everywhere."
Last week was tough, this past weekend seemed unreal and this week we're hoping for peace. Many of you may be feeling heartbroken, confused, tired, angry or sad right now. We understand. As we each try to make sense of what's happening, we hope you and your loved ones remain safe and healthy during this time.
Amidst the chaos, we've also seen peaceful demonstrations, meaningful conversations and communities gather to clean up their neighborhoods. There's always room for hope. Our hope is that as a nation we emerge from these most recent events stronger and more united. I know here within our Cetera family we will lead by example, recognize that we are in this together and always remember the need to support, listen and celebrate one another.
Adam Antoniades
Chief Executive Officer
Cetera Advisor Networks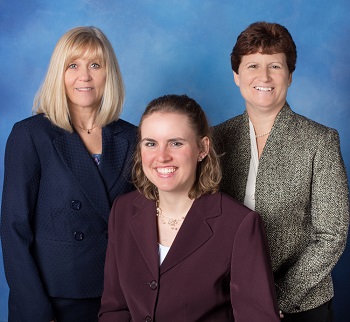 As we respond to the next phase of the COVID-19 pandemic—the return to the workplace—we want to share with you our thoughts for our team's return.
Our top concern remains our employees' and clients' health and safety. Our measured, thoughtful transition plans must ensure not only our employees are protected, but also that we can continue to deliver our service promise to you.
You can still reach us by phone. If no one is able to answer, please leave a message and we will get back to you as soon as possible. You can also send email and we will respond at our earliest availability. As a reminder, we are not permitted to take orders for trades that are left via email or voicemail.
We are here by appointment only for in-person meetings. Please use the parking lot in front of the building (Trindle Road side). When you enter the parking lot, turn left toward the yellow rose bushes along the side of the building and use the front entrance only.
Thank you for the trust you have placed in our Masland & Barrick team, and we hope you and your loved ones stay safe and healthy.
"Our goal is to provide you with superior customer service and a lifetime of honest, objective and pertinent advice regarding your financial affairs."
---
Masland & Barrick Tax Service clients: Please email Debra Hillman, CPA with tax related questions or concerns, at maslandbarricktax@gmail.com
Begin Your Plan for Success
Dreams really do come true. With a clear vision of your future, and a solid plan for getting there, no realistic goal is beyond your grasp. Take the important first stop on the road to pursuing your financial goals by setting up a free initial consultation. Learn how Masland & Barrick can help you reach your dreams.
Personalized Financial Planning Services
Masland & Barrick provides financial planning services tailored to your special needs. In an increasingly complicated financial world, our commitment is to you, not a particular investment product.
These may be some of the questions we can help you answer.
Am I saving enough for:
college?

retirement?

a new home?

vacation?

financial security?
**Wealth Management Services
Careful, well planned investing is the cornerstone of financial security. The Financial Advisors at Masland & Barrick search for the most appropriate investment options available - options that remain consistent with your goals, risk tolerance, and other factors.
Our Financial Advisors are fully licensed at the highest level to offer full brokerage investments including individual stocks, bonds, including municipal and corporate, preferred stocks and a full spectrum of mutual funds. These investments can be purchased inside an advisory or managed account for those individuals wanting a fee based relationship.
We are able to provide these investments in joint, individual or trust accounts and traditional IRA and Roth accounts earmarked for retirement. For those who are self-employed, we offer SEP, SIMPLE IRA and Profit Sharing Plan accounts.
**Securities offered through Cetera Advisor Networks LLC, member FINRA/SIPC.
Protecting Your Wealth
Whether you are protecting assets for the next generation or protecting your life-time income, we can offer you many solutions. Anyone who has experienced taking care of parents understands the need for this vital conversation.
Retirement Income Strategies
We are able to assist you in developing a tax efficient withdrawal strategy for your retirement.
Divorce Financial Planning
As you work through the legal aspects of divorce, Masland & Barrick Advisory, Inc. can assist in mediating the best possible financial settlement based on your situation. We can also be there to guide you in your new life after divorce.
Planning services are offered through Masland & Barrick Advisory, Inc., a Registered Investment Adviser. Cetera Advisor Networks LLC and Masland & Barrick Advisory Inc. are unaffiliated entities.
Personal Money Manager
Customized services for families needing assistance with their everyday financial affairs. Planning services are offered through Masland & Barrick Advisory, Inc., a Registered Investment Advisor. Cetera Advisor Networks LLC and Masland & Barrick Advisory Inc. are unaffiliated entities.
---
To view overall portfolio performance click "Albridge Client View" button:

To view Cetera/Pershing monthly statements and tax documents, click "NetXInvestor" button: